SecureIt Tactical is the industry leader in next generation weapons storage systems and armory design
Armory Weapons Storage
Our exclusive line of modular, component based storage solutions have set a new standard of operational excellence in modern arsenals all over the world. This innovative approach to design, together with our emphasis on meeting mission-critical objectives, has helped us provide military and law enforcement agencies with a greater level of cost-effective functionality, versatility, and security.
* Weapons Storage large or small.
* Specialty Weapons - MK19, GAU17, GAU21
* Rapid Deployment systems.
* Inventory Tracking solutions.
* Storage of weapon cases, electronics, optics, tools etc.
* VCI corrosion control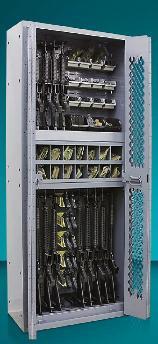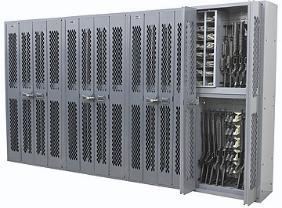 High Density Weapons Storage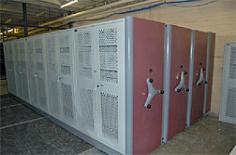 High density mobile aisle weapons storage systems By placing racks on mobile aisle carraiges space requirements are cut in half. SecureIt Tactical offers a variety of high density storage solutions. Law Enforcment, Military, Museums, Crimelabs * 50% space reduction * Increase storage capacity * Increase efficientcy * Improve audit process * Manual and powered systems The ultimate in high density storage systems. With the push of a button or near effortless turn of a handle, an aisle can be created when and where needed. Smart technology and user-friendly controls provide safe, reliable performance. With SecureIt high density mobile storage systems, space management has never looked better, or worked better with new levels of safe and reliable performance.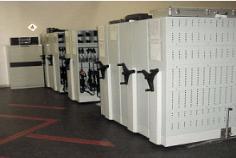 Police Precinct Armories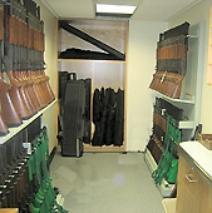 Police and Law Enforcment weapons storage racks and systems Focus on efficiency and affordabillity SecureIt Tactical offers a wide variety of affordable weapons storage solutions and financing options for budget minded police and sheriff departments Weapons storage solutions Designed for efficiency and affordability Security and storage for rifles, shotguns, handguns and less leathal weapons.
* Kit rooms / Arms rooms
* Weapons vaults
* Less leathal weapons storage
* Evidence Storage
SecureIt offers affordable weapons storage solutions and purchasing options to allow you to get the the system you need, even on the tightest budgets.
SWAT & Tactical Systems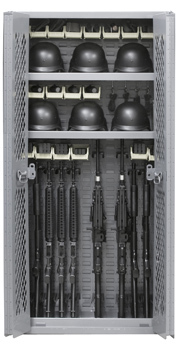 SWAT units, tactical trucks and trailers Focus on functionality and efficiency SecureIt Tactical Racks effectivly meet then needs of SWAT and tactical units throughout the world. Tactical racks provide efficint storage for all weapons, optics, radios, electronics and other gear
* Kit rooms / Arms rooms
* Tactical trucks and trailers
* Rapid response system
* Less leathal weapons storage
* Ammunition and gear storage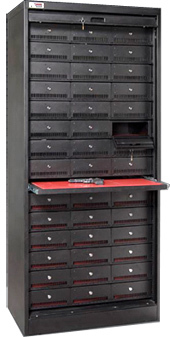 Secure Evidence Storage Cabinets SecureIt Tactical evidence storage cabinets provide a fast and convenient meeans to store evidence SecureIt Evidence Storage Cabinets are designed for both law enforcement and correctional environments.
* Cabinet sizes to meet your needs
* Single, double and tripple access locking options
* Evidence packing stations
* Temporary evidence storage
* Maintain chain of custody